Because the face-angle and the ingredient of Glendonite weren't constant, I wrote that Glendonite was not a mineral crystal. However, the reason is not only it. There are a lot of other reasons too.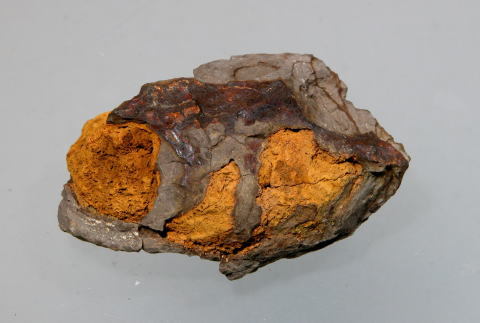 Glendonite Kodo,Ueda-city, Nagano Pref., Chube Region, Honshu Island, Japan.
This Glendonite of Kodo is one of the reasons. The contents of the shell are the lump of the fossil of the microorganism.
The following photograph is the macrophotography of the contents.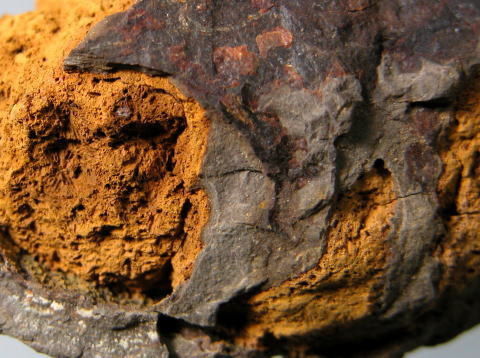 Because I found this Glendonite, I thought that this is the fossil of the predator which likes lodgment. Well, I thought what such a creature would be. Then, I thought that it might be the fossil of the sea cucumber.

I formed it out of clay into the shape of the abdominal cavity of the live Stichopus which is shrinking circularly. Then, the form resembles Glendonite.
.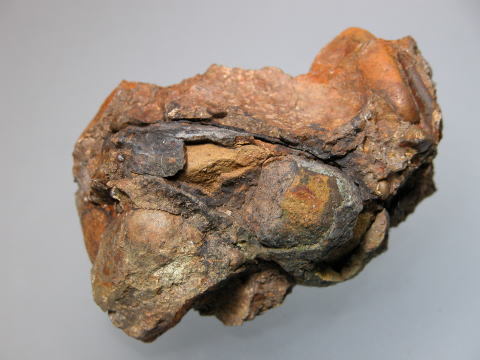 I think that the shell will be the part of the corium of the sea cucumber.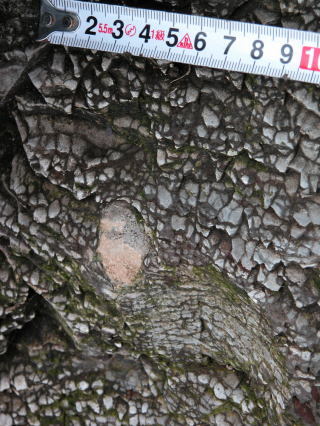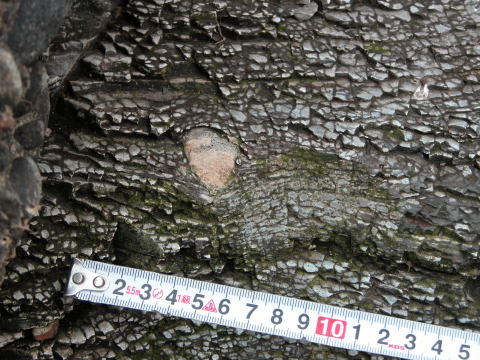 A shale lamination is distorted by Glendonite. This condition shows that Glendonite existed since before accumulation of shale. This fact is eloquent testimony that Glendonite didn't generate in shale.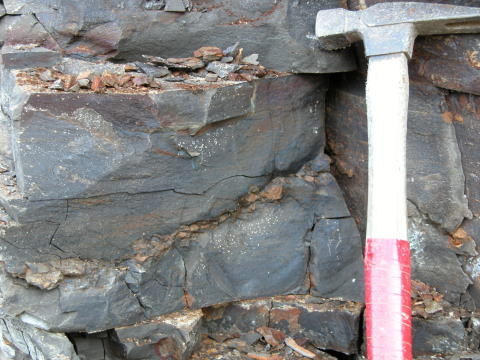 There is a fact that "small Glendonite that gathers in large quantities" forms a thin layer, too.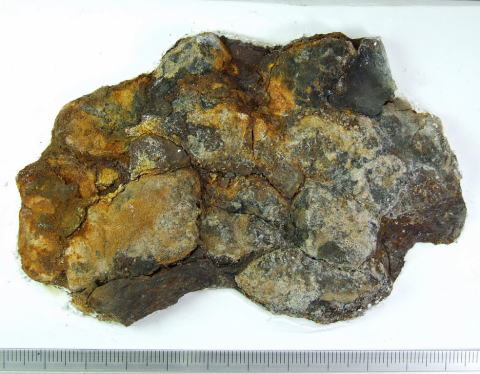 Much Glendonite is forced and then it is assembling, being transformed.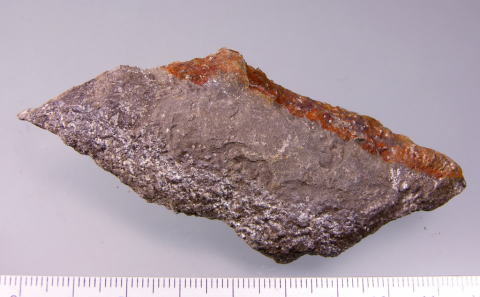 The tip on the left-side of this Glendonite which I collected was stretching like a needle like the following picture.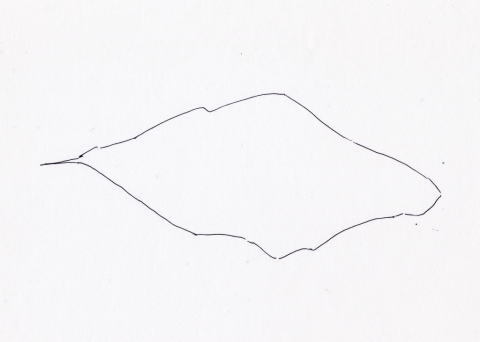 I thought that this tip would be a mouth or an anus in the part of the corium.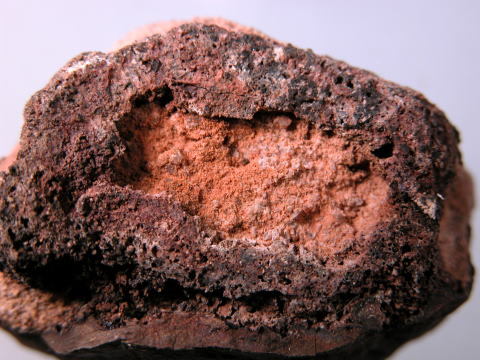 This is the section of Glendonite . I think that the black part outside will be corium.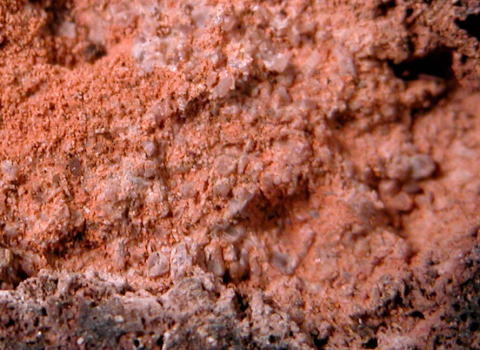 This is macrophotography inside. There is a lot of minute Glendonite. Then, I thought that this part would be an ovary.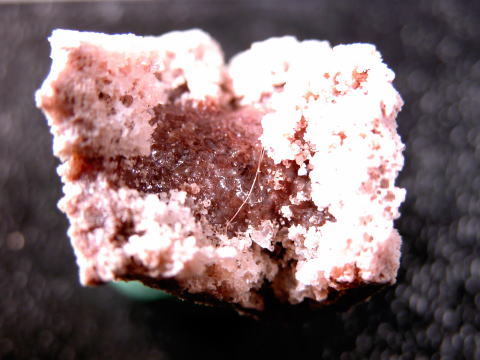 When I dissolved Glendonite with hydrochloric acid, the one like a vein came out from inside it.
I can not think that Glendonite is a mineral crystal from these facts. And then, I think that Glendonite is the fossil of the sea cucumber.
I think that I will take up such evidence at Glendonite in the other production area.
*****************************************
TooruRyoishi's writing in completed.